How it works
1. Upload your requirements
2. Proceed with payment details
3. Patent Engineers at work
4. Provide full-term dynamic support
About US
Complete life-cycle management of patent portfolio
So you DON'T MISS any LEGAL PROSPECT
Our docketing services helps clients to manage and track patent portfolio using commercial docketing systems as well as platform independent delivery models. We maintain all the technical as well as legal documents associated with all the relevant emails, process and docket all the incoming emails, and send reminders at predefined intervals. We are serving our clients from 45+ countries, providing them with the best in class docketing services with our experienced and highly educated team of professionals, throughout the life-cycle of the patent process.
Robust data security and backup

We ensure confidentiality and data redundancy.

Third party software integration

Linked with a number of organizations offering us extra techno-legal support.

Bargain basement price range

We offer the best in class services in minimal price range.

Client satisfaction guarantee

Client's satisfaction is our top priority.
Client Friendly reminders, phone calls, and email support
RESOURCES
Read Interesting Insights about patent docketing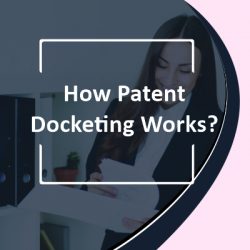 Patent docketing is a method or system for managing a patent application process. Organizing a large number of patent application task is a cumbersome process. Additionally, it is quite difficult to maintain a record of important documents, their timelines, deadlines, and reports, etc. without using any software tool.  Here, patent docketing comes into action by[…]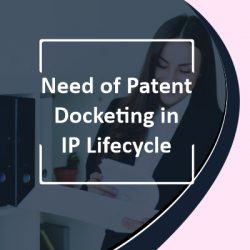 Before learning about management of various patent details and related documents, let's first understand about the literal meaning of patent docketing. Organizing hundreds of patent applications at the same time is a great deal for patent law firms. It is difficult to keep track of a number of important documents, their deadlines and timelines, reports,[…]
Previous
Next
ANY QUERIES?
Visit our FAQs page or Call us at +1-773-974-6744 or Ask your question below